Dolmens - sacred stones in Sochi, Russia
Dolmens - mysterious constructions of an antiquity, their age it is defined in 4-6 millenia. They meet in various corners of our planet, including Russia, the North Caucasus.
According to the monography of Morkovin "Dolmens of the North Caucasus" 2308 dolmens are known.
More than 300 are in vicinities of a city Sochi, among them there are also unique megalytic constructions.



The Kudepstinsky sacrificial stone belongs to the category of the unique.
In the people it still name "the Circassian stone", probably, this place was ancient sanctuary.




About the similar stone armchairs meeting in other places of a planet, informs G.Uilkins in the fascinating book "Forgotten cities of the South America"
This monument represents a block in which two "sitting" are beaten out. Behind seats similarity of a certain bed is made.
On the left side of "bed" on a block there is a series of signs.




Interest is represented also by stone mirrors with ancient symbols.




Measurements of a dolmen by means of device IGA-1 have been made.



Excavation of dolmens




One more interesting megalit is located in Bythe, in Stone chaos tract, it popularly called "the Cheese stone"




Nearby many the destroyed stone constructions of the various form, probably, here too were the ancient sanctuary.
In ancient times on this land, in this district lived tribes of Circassians and ubykhs. According to the legend they worshipped to stones and trees.
Now their descendants live in Turkey. We invite in Sochi all interested, carrying out of joint researches is possible.




Researches will be continued...

Measurement of dolmens with search device IGA-1, by Yury Kravchenko


Accommodation Sochi Russia apartments, cottages, rooms - options with photo

Contacts for accomodation Sochi - Adler by e-mail stiffa@yandex.ru

Travel Russia photos Black Sea, Krasnaya Polyana mountains, nature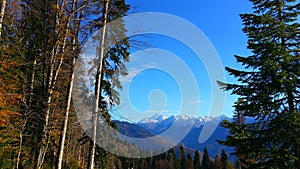 © Photographer: Lana4kask | Agency: Dreamstime.com

Salzburg Guided Tour
Guided tours in Salzburg, Austria. Visit the Eagle's Nest, Mozart Birthhouse or join us on a "Sound of Music" tour in Salzburg.



The Great Wall China Tours - Online China Tour Company focuses on specializing China tours to meet the specific needs of different types of groups. A list of Great Wall of China tour packages, including Badaling Great Wall, Mutianyu Great Wall and other major Great Wall sections in Beijing China.

enjoy your vacation by hiring our car car Rental Romania is one of the best and the cheap car rental company in the country that offers you business as well as family car rental services.

Rent apartment Sochi Russia - Accommodation Sochi, Russia - photo, the prices, booking.